Business
Mercedes-Benz launches its best-selling SUV, the New GLC in Bhubaneswar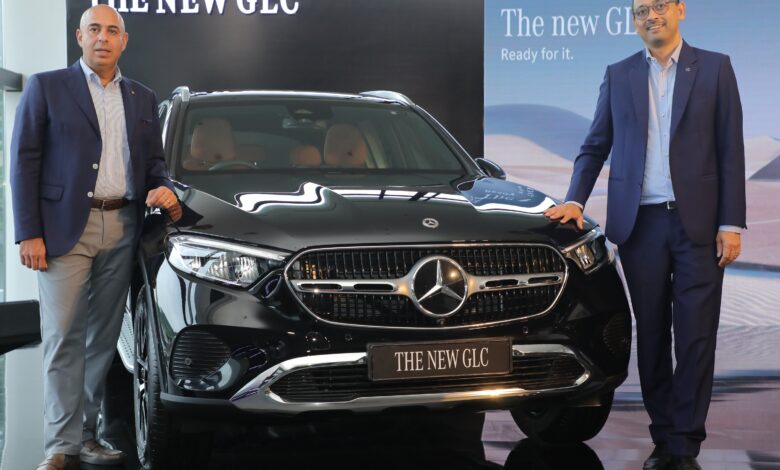 Bhubaneswar: India's most desirable luxury carmaker Mercedes-Benz India today, launched the second generation of its much-awaited mid-size luxury SUV, the New GLC in Bhubaneswar. The New GLC is Mercedes-Benz India's highest-selling luxury SUV, with more than 13,000 units on Indian roads since its debut. The New GLC will set a very high benchmark in its segment, strengthening Mercedes-Benz India's formidable SUV portfolio, comprising the GLA, GLC, GLE, GLS, GLS Maybach, and the G-Class. With numerous feature enhancements now offered as standard, new efficient engines, latest generation NTG-7 telematics, and superior driving dynamics; the new GLC promises to continue its success story in India, making it both – a highly desirable and practical luxury SUV. The SUV was launched by Santosh Iyer, Managing Director & CEO, Mercedes-Benz India and Vidur Talwar, Chairman, T&T Motors.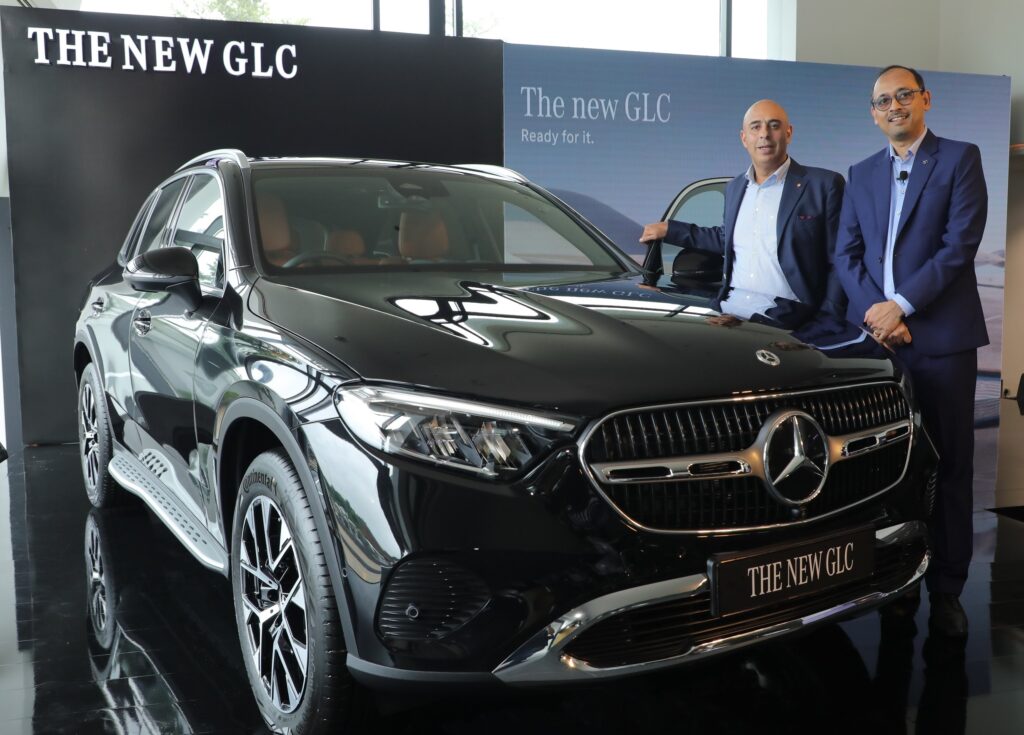 The luxury SUV will be offered with 2 powertrains:GLC 300 4MATIC (Petrol) and Diesel GLC 220d 4MATIC (Diesel). The GLC 300 is priced at INR 73.5 Lakhs and GLC 220d at INR 74.5 Lakhs (Prices all-India ex-showroom). New GLC has garnered 1,500+ bookings across the country since bookings opened. Bhubaneswar remains one of Mercedes-Benz's key emerging markets in India with a growth of 18% in the H1 2023 (January-June) sales. The company expects strong double-digit growth for the remaining quarters of the year. The Top-End Vehicles (TEV) grew by a robust 218% underlining the growing popularity of top-end Mercedes-Benz vehicles like S-Class, Maybach, AMGs and EQS. All New GLC comes witha powerful turbocharged four-cylinder engine with a second-generation integrated starter generator (ISG) and 48-volt mild hybrid system . The All New GLC is the first Mercedes-Benz SUV to get the latest generation of MBUX (Mercedes-Benz User Experience) infotainment system.
"Today, we launch our bestselling SUV,the much-awaited New GLC in Bhubaneswar. The New GLC is the most advanced GLC ever with significant product enhancements which are now standard, making it a highly desirable product. We already received an overwhelming response to the GLC, and we are confident of its market success. Bhubaneswar is an emerging market for us with good demand for Mercedes-Benz vehicles. We are confident that the new GLC will build on this story." Said Santosh Iyer, Managing Director & CEO, Mercedes-Benz India
The exterior design of the new GLC SUV is immediately recognizable as a member of the Mercedes-Benz SUV family and has a sportier look than its predecessor. Unique proportions with classic SUV features such as a simulated chrome underguard, roof rails, and running boards are combined with new contoured edges in the sides, to create a balance between elegance, sportiness, and off-road performance.  The New GLC gets 60 mm additional vehicle length lending it a more dynamic and defining silhouette. It comes with the AVANTGARDE Line as standard and its most striking features include the new grille design which connects directly to the new LED headlamps, accentuating the vehicle's width. The increased dimensions also ensure 70liters of additional boot space.
The modern, sporty interior features a new floating 12.3-inch digital instrument panel along with an 11.9-inch central display that rises seamlessly from the center console and is slightly angled toward the driver. The All New GLC comes with the second generation 48V Integrated Starter Generator (ISG). The ISG combines the starter and the generator into a high-performance electric motor providing up to 17kW power and up to 200 Nm additional torque.  As before, the new GLC has also been explicitly designed for off-road driving and is prepared for this use with several new features and systems. The standard equipment includes an off-road driving mode and DSR (Downhill Speed Regulation). The new intelligent programming of the off-road drive program recognizes what surface the car is on and automatically adjusts the traction to the difficulty of the terrain. The off-road cockpit provides the GLC driver with everything they need at a glance via two screens and an optional head-up display
An incredible feature is an off-road cockpit with the "transparent bonnet". It is arguably one of the most valuable features on challenging terrain. A 360-degree camera provides a virtual view of what's going on directly beneath the car, essentially allowing the driver to "look through" the bonnet at speeds of up to 8 km/h. This is extremely helpful when it comes to navigating obstacles such as boulders and potholes. At higher speeds up to 20 km/h, the camera image shows the road ahead of the vehicle including the horizon and tilt angle. The car comes with Safety and Advanced Driving Assistance Systems such as Seven airbags, PRE-SAFE, Blind Spot Assist, Active Lane Keeping Assist, Attention Assist , Active Brake Assist  and Active Parking Assist