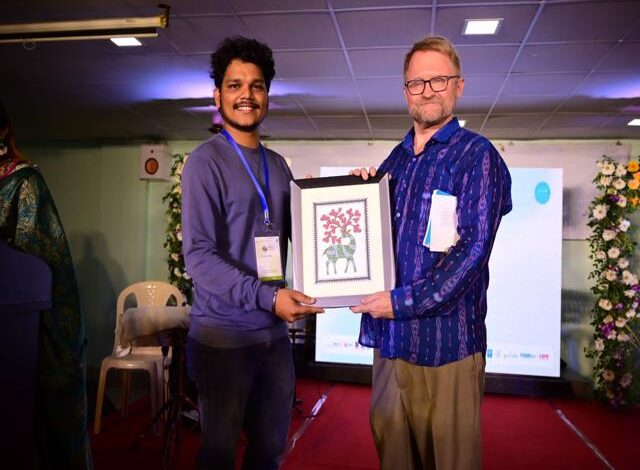 Bhubaneswar — A three-day Odisha Conference of Youth (OCOY) on climate change was inaugurated in Bhubaneswar today. It is organized by the Youth4Water Plus platform with support from the Ministry of Environment, Forest, and Climate Change, Y20, G20, the Animal Climate Health Save Movement, and UN agencies.
While addressing the participants, William Hanlon Jr, Chief of the UNICEF Odisha Field Office emphasized the role of young people in climate action. "UNICEF is involved in advancing intergenerational climate action. UNICEF has an unwavering commitment to fostering the active engagement of young individuals as vital contributors to finding solutions for climate change. By recognizing the pivotal role of empowering children and youth, UNICEF underscores their crucial involvement in driving climate action," he said. "Climate action is not a burden, but an opportunity, it is a chance to redefine how we live and to carve a new path, one that leads to a sustainable and resilient future for all."
Climate activist Archana Soren, joined virtually, and said, "Climate action is intrinsically linked to the participation and leadership of indigenous communities in decision-making processes locally, nationally, and globally. I believe that indigenous people should be leaders in climate action".
Anmol Sovit, Chairperson of Y20, conveyed his excitement regarding the collaboration with Youth4Water Plus. He remarked, "The conference's resonance with our values underscores the youth's resolute commitment to a sustainable planet."
OCOY has set a remarkable precedent as the first-ever vegan conference in the State. This unique approach not only aligns with the conference's central theme of environmental sustainability but also underscores the pivotal role dietary choices play in mitigating climate change.
The event was attended by Actress Anu Chowdhury, Naina Dash, OTDC Chairperson, Lenin Mohanty, Rtn. Jayashree Mohanty, District Governor, Rotary International and many climate experts.
About 150 youths across Odisha participated in this conference.