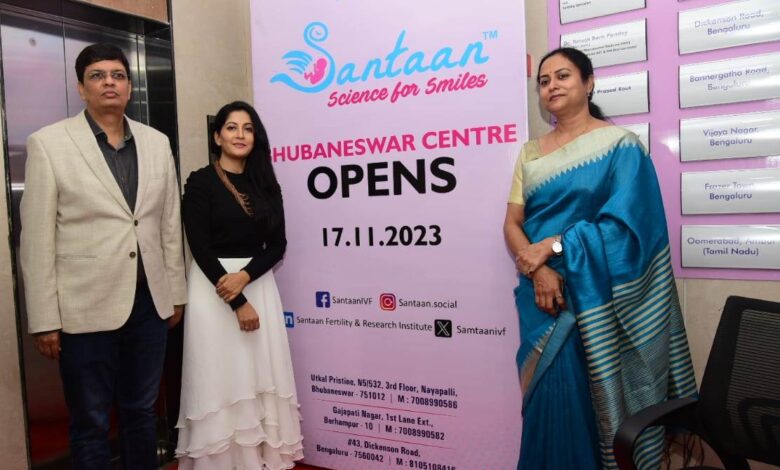 Bhubaneswar: Santaan, a leading fertility clinic in Odisha, is delighted to unveil its latest milestone with the inauguration of a cutting-edge fertility centre in Bhubaneswar. National Award-Winning Actress Ms. Anu Chaudhary joined as Chief Guest in the inauguration ceremony, adding a touch of glamour and credibility to the occasion in her role as the Brand Ambassador for a new, Bigger and Better experience facility.
This new location represents a momentous leap for Santaan as it reaffirms its commitment to delivering unparalleled fertility services in the region. Dedicated to fostering a nurturing environment for comprehensive child development, Santaan aims to meet the evolving needs of families in this region.
Expressing his enthusiasm, Mr. Raghab Prasad Panda, CEO & Founder said that, "We are thrilled to expand our footprint in Bhubaneswar, and the inauguration of this new location is a testament to our unwavering commitment to providing top-tier Fertility and women care services. We are honored to have Ms. Anu Chaudhary join us on this special day, and her association with Santaan reflects our shared commitment to the well-being and development of children."
The inauguration ceremony promises to be a celebration of growth, community, and the bright future that Santaan envisions for the children in Bhubaneswar. The festivities will include a captivating ribbon-cutting ceremony, exclusive guided tours of the state-of-the-art facility, and interactive sessions spotlighting Santaan's innovative fertility and women care  programs.