Business
Tata Steel Mining launches 'e-Log' app, a complete digital solution to its logistics management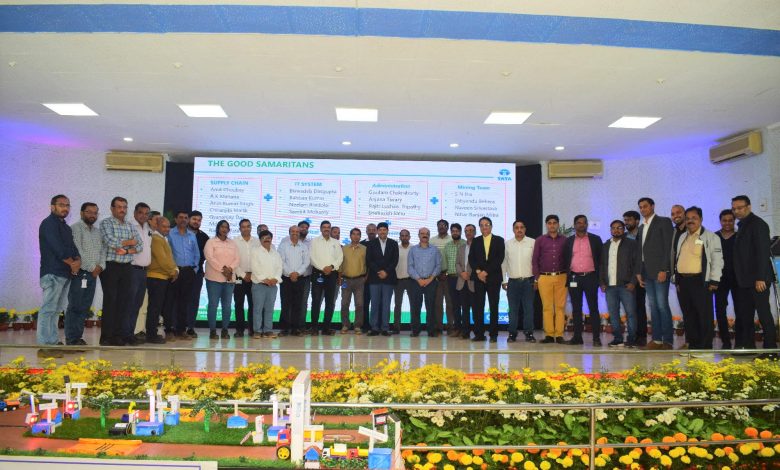 Sukinda: Steering digital transformation with technological intervention in mining operation, Tata Steel Mining Limited (TSML) launched the "e-log" app – a complete solution to all kinds of logistical needs in mining operations.
The single integrated logistics platform will digitise the processes, give real time data with actionable insights and capture health records of truck drivers. The app will also facilitate traffic management within the mines, manage database of fleets and consolidate multiple document generation.
While formally launching the app, Chairman, Tata Steel Mining, D.B. Sundara Ramam said that, the platform will minimise manual intervention and possible errors while enhancing efficiency.
It has been our constant endeavour to ride the transformational journey through technology and digital interventions and 'e-Log' is another feather in our cap in this direction. The app will provide a single integrated platform for real time access to all points and reduce considerable time and efforts of manual entries and documentation, he added.
TSML has been managing a network of 35 touchpoints spanning across 190 combinations of dispatch attending to over 1.6 lakh trucks and 6000 plus container exports each year. The entire supply chain of TSML includes three chrome ore mines, three depots, 9 locations in three ports, nine ferrochrome plants and eleven door delivery points.
Buoyed by the successful implementation of Fasttrack, a previous initiative that digitalised ferrochrome and reductants' road transportation, team management and supply chain, TSML introduced this 'e-log.'
Managing Director, Tata Steel Mining, Pankaj Satija said that the new system will help remove the bottlenecks and will significantly lessen the turnaround time for each transporting vehicle. To create a better sustainable process, this new digitised initiative will ensure a smooth and quicker movement of the transporting vehicles while giving access to relevant information to the concerned teams," said Satija.
The 'e-Log' app has also a host of features for the end client which gives them access to a real time dashboard, anywhere from any device, manage sales orders, get instant trip details and monitor turnaround time. With its digital transformation journey, TSML has been shaping the mining landscape of India and paving the way for a sustainable future.