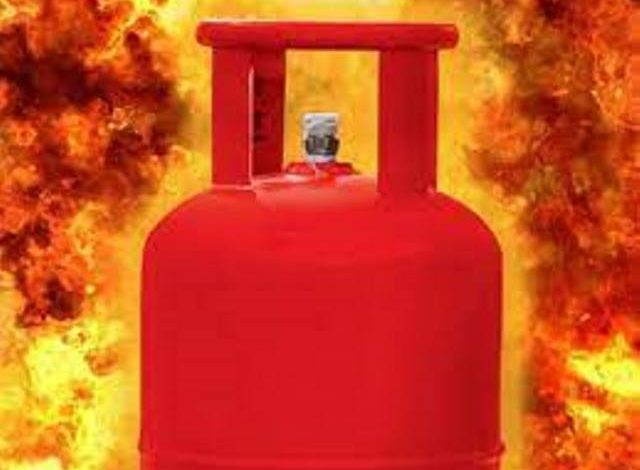 Dharamsala: A LPG gas cylinder exploded inside a tea cafe in Dharamsala market.After this shop was on fire . This happened in Wednesday afternoon. Goods and furniture have been destroyed. The Chantikhol fire brigade arrived and doused the fire.
Sadananda, son of Madhusudan Sahu of the local Chormuha village, was making breakfast at his shop at around 5.30 pm. At this point the shop suddenly caught fire with the gas cylinder exploding.
The Shop was completely burnt down, while the nearby Sek Budua's fast food shop also caught fire. chairs, tables, utensils, etc. in both shops were burnt. The market committee has appealed to the government to provide government assistance to both shop owners as they are very poor .