Business
ENO launches ENO Chewy Bites- First of its Kind Tasty Chewable Antacid in India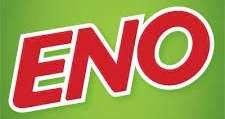 Bhubaneswar : ENO, a leading digestive brand by Haleon (erstwhile GlaxoSmithKline Consumer Healthcare), proudly announces the launch of the first-of-its kind chewable antacid, 'ENO Chewy Bites' available in two tasty flavours, Tangy Lemon, and Zesty Orange. For more than five decades, ENO has been a trusted companion for millions, providing instant relief from acidity. New ENO Chewy Bites is an innovation tailored to modern lifestyle- increased habit of eating outside. Now wherever acidity happens be it airport, station, restaurants or malls. Just Chew these new tasty Chewy Bites and get ENO's trusted fast and effective relief.
ENO Chewy Bites contains natural ingredients, carrying the power 1000 mg of Khatika Churna which gets to work on acidity within 1 min. ENO Chewy Bites is gentle on the stomach and can be consumed by both adults and children above 12 years of age. It is available in three SKUs- Single's pillow pouch, pack of 10s & pack of 30s. Bringing the revolutionary new product to life ENO Chewy Bites TV, Print and social media communication would be live in all major channels and publications. The TV ad shows a father and son duo in a food expedition in a birthday party of a friend – a typical out of home food moment, when their enjoyment comes to a sudden halt due to acidity and at that key moment of interruption ENO Chewy Bites comes as a saviour with its anytime and anywhere convenience. The TVC has been conceptualised by Ogilvy & Mather, India and developed by Director Surjo Deb of Ubik films.
Speaking on ENO launching new Chewable format, Ms. Anurita Chopra, Head of Marketing, said, "As a legacy brand in digestive care, ENO recognises the evolving needs and preferences of its consumers. ENO Chewy Bites is a testament to our commitment to innovation and passion for enhancing everyday well-being of its consumers with a more convenient format. Our goal is to bring not just instant relief but also provide a more suitable option for consumption. With this revolutionary launch, we're offering a unique and enjoyable way to address acidity, all while reinforcing the trust and reliability that the brand is known for."
Speaking on the revolutionary launch, Mr. Kishlay Seth, Category Lead—Digestive Health, said, "Modern lifestyle has increased out of home and on the go snacking behaviour resulting in an increased incidence of acidity when we are outside. Such situations require a fast action solution which is convenient to carry and consume. New ENO Chewy Bites is tasty, chewable, easy to carry and requires no water, thus offering our consumers the trusted ENO relief anytime, anywhere.
Speaking on the new launch and communication Ms. Ritu Sharda, Chief Creative Officer, Ogilvy India (North) adds, 'We are a food-loving country. We love to eat kahin bhi kahin bhi. Which also means that acidity can strike kahin bhi kabhi bhi. ENO chewy bites is a great format to keep you ready to enjoy life no matter when acidity strikes. We've brought this to life in this new campaign that shows a quick-witted mother emerging as a savior, armed with the revolutionary Chewy Bites.