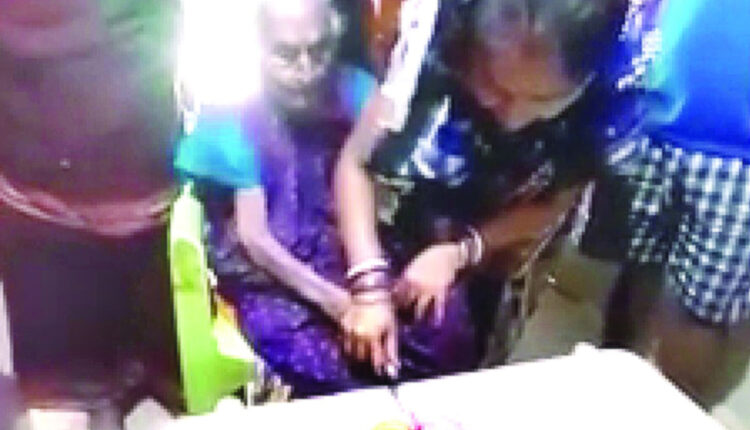 Bhubaneswar(INDIA): For Simple living this woman celebrating her 105th birth day . This is the story of a woman living in Bhandari pokhari of Odisha state in India.Still There are some people in our society who are still living a simple and healthy life even after 100 years. "It simply came to our notice then.
Purnimadibya pati was Born 105 years ago on the occasion of Rakhi Purnima . She is a centenarian .She is living at Bhantaripokhari Medical Chowk in Bhadrak district.
On Sunday, She celebrated her 105th birthday. Purnimadibya's husband, Kripasindhu has died since . She has two sons and four daughters. Elder Shashi Prabha is 80 years old, eldest son Kabiranjan is 75 years old and youngest son Ranjan is 54 years old.
Purnimadibya has 11 grandchildren and 4 great-grandchildren. She now lives with her youngest son Ranjan. She is now 105 years old without medication . "She is OK. The family has prayed to the Lord for her healthy life.