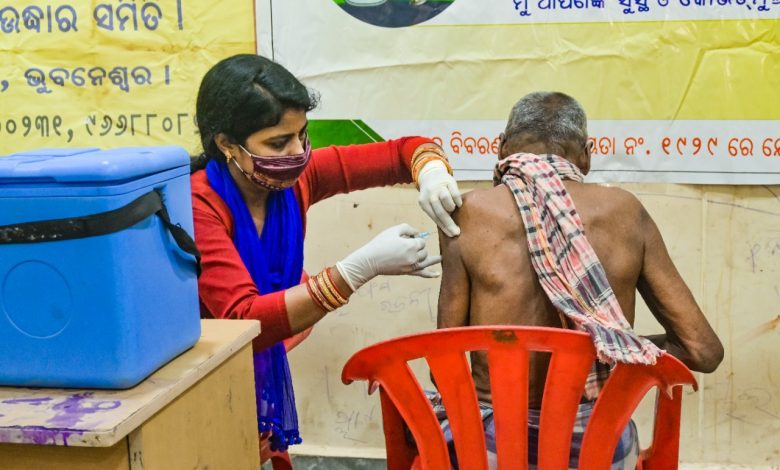 Bhubaneswar: The importance of beggars after the homeless. BMC focuses on sensitive communities. There will be special drives for trasgender and Differently Abled are going to be vaccinated soon.   Residents of the capital are worried about the lack of vaccines.  Coxavin is given only in Bhubaneswar. Special attention has been paid by the BMC so that no one is excluded from the vaccination despite the lack of vaccines.
BMC under its special initiative to Vaccinate the vulnerables, today reached to the homeless residing at SUH Kalinganagar K-8, Social Equity Centre Kharvel Nagar, Mali Sahi Unit-3 to Vaccinate the destitutes aged 45+.#BMCCares #VaccinationDrive pic.twitter.com/Hpmhk1et5u

— BMC (@bmcbbsr) June 5, 2021
After the collective vaccination of the homeless, the Beggars  have been vaccinated through special drives. 138 people have been vaccinated in three shelters. Bhubaneswar MLA and former mayor Anant Narayan Jena praised the BMC's move, which was carried out by special teams at various levels on the instructions of the chief minister. He used to beg. The BMC has set up special shelters in an effort to free the capital from beggars.
Even though they had all the facilities at the shelter, they were not sure if they would get the vaccine. "Everyone is happy to have the first dose." "Even though the homeless and beggars do not have IDs, the BMC's special campaign is definitely a good move for them," said the Odisha Fallen Rescue Committee editor from Monday.