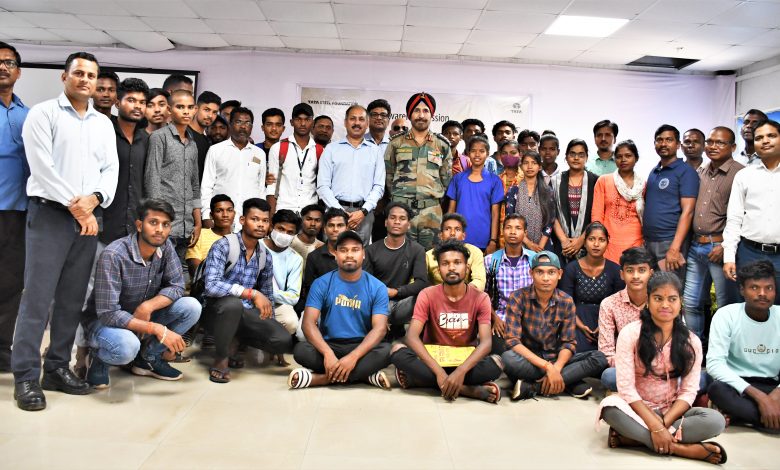 ~Director of Army Recruitment Office, Cuttack addresses the local youth


Kalinganagar: Tata Steel Foundation (TSF) organised an awareness session for local youth at the Corporate Services Block of Tata Steel near Duburi, Jajpur. The session aimed to create awareness among local youth about the upcoming recruitment drive in March and April 2023 to join the Indian Army.

Over 30 youths from Kalinganagar, Sukinda, and nearby areas attended the session, which was graced by Col. Haminder Singh, Director of Army Recruitment Office, Cuttack, as the chief guest, along with Debdoot Mohanty, Chief Corporate Services, Tata Steel Kalinganagar, and Col. Prakash Sanjay, Chief, Security, Tata Steel Kalinganagar & Tata Steel Meramandali.

During the session, Col. Haminder Singh provided information on various aspects of joining the Indian Army, including the application process, qualifications, examination patterns, physical fitness, medical tests, and salary structures for various positions in the Army. He also provided insights on how to resolve common problems faced during the application process.

Col. Prakash Sanjay highlighted that many physically eligible candidates from rural areas lack awareness of the application process and eligibility criteria, hindering their prospects. The awareness session aimed to address this issue and create awareness among the local youth about current vacancies and the application process.

The session was attended by other senior officials from Tata Steel and the Tata Steel Foundation.