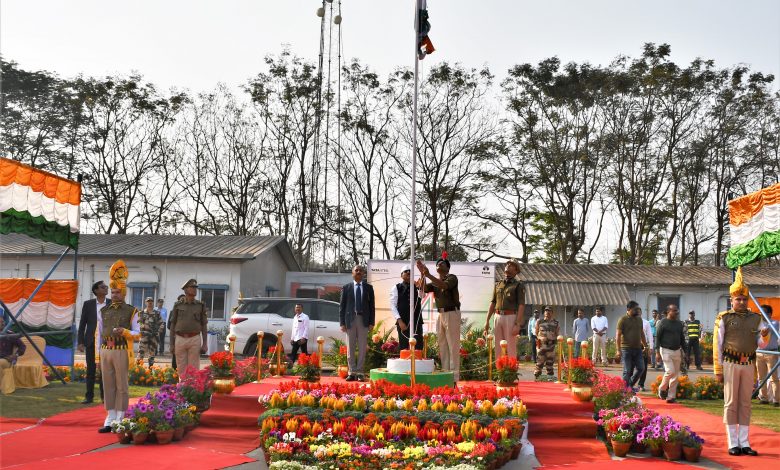 Bhubaneswar: Tata Steel Kalinganagar observed 74th Republic Day with a lot of fervor and enthusiasm on Thursday at its General Office Premises at Kalinganagar.
Mr C L Karn, Chief Logistics Operations, Tata Steel Kalinganagar unfurled the National Flag in the presence of senior officials of the Division and leaders from the community.
On the occasion, Mr C L Karn said, "The Republic Day of India is a good time for a "renewal" of our commitment to the values and principles that drive us. On this Republic Day, let us commit ourselves to contribute to building the nation and make India one of the leading nations of the world."
During the celebration, security and fire personnel who had displayed dedicated and exemplary service were felicitated.