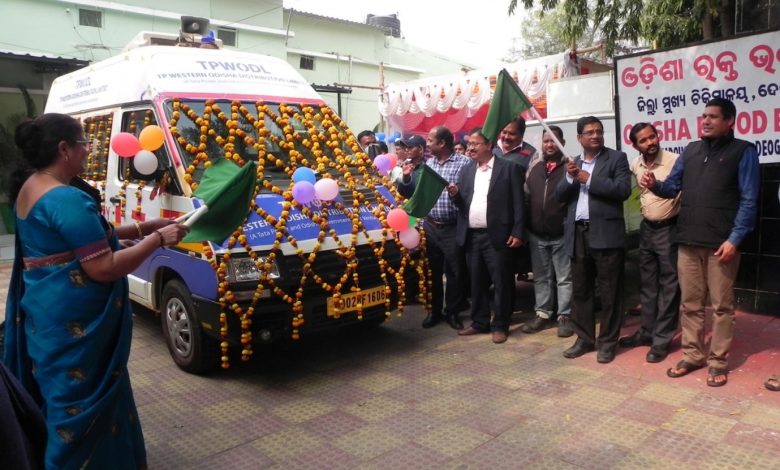 Bhubaneswar:The philosophy of philanthropy and giving back to the society is what defines the legacy of TATA Culture.
Therefore, TP Western Odisha Distribution Limited (TPWODL), Burla through its Corporate Social Responsibility (CSR) programmes has taken up various initiatives to facilitate the healthcare needs of the communities it operates in. These communities are spread across the remote, inaccessible and impoverished areas of Western Odisha.
One such successful initiative is the Mobile Health Dispensary (MHD). Under this programme over 17,400 people across Western Odisha have been benefited so far as they were offered primary healthcare facilities for free.
The programme began in January 2022 where the first MHD was flagged off. The initiative initially covered Junagarh and Golamunda Blocks of Kalahandi district. The project since its inception has successfully covered 50+ villages in 4 blocks of the district namely Junagarh, Golamunda, Thuamul Rampur and Bhawanipatna.
The MHD has benefited over 15,131 patients by giving free treatment and medicines to the poor and needy within a span of one year in Kalahandi.
After getting overwhelming response in Kalahandi, the second instalment of MHD started operating in Deogarh district in December 2022. As of Feb 2023, it has served 30 underserved and remote villages of all three blocks in the district namely Barkote, Reamal and Tileibani.
The initiative has successfully treated and medicated primary healthcare services to over 1393 patients in Deogarh.
The latest addition to the MHD programme started in Subarnapur district in mid-January 2023 and has been covering all the six blocks of the district with the target of 38 underserved and remote villages.
It has treated and facilitated 793 patients so far in the district.
All three Mobile Health Dispensaries continues its operations under TPWODL's CSR and is looking forward to increase its geographical coverage in the coming times.