Nation
COVID-19 UPADATE FOR ODISHA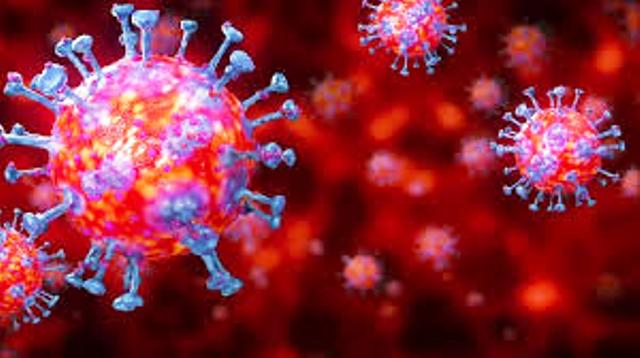 Subroto Bagchi, Chief Spokesperson of Govt. of Odisha on COVID-19, Sanjay Kumar Singh, Commissioner-cum-Secretary, Information & Public Relations Department, Bhubaneswar briefed the Press about steps taken by Government of Odisha for prevention of COVID-19.
 Hon'ble Chief Minister Naveen Patnaik in his message on World Red Cross Day has said that millions of volunteers around the world are working round the clock and making umpteen sacrifices to fight the COVID-19 pandemic. Hon'ble Chief Minister has called upon everyone to pledge to do our bit as a compassionate society during this difficult time to protect human lives.
 Hon'ble Chief Minister Naveen Patnaik has said that adequate blood at Blood Banks is necessary for patients suffering from different ailments. Today, on the occasion of World Thalassemia Day, Hon'ble Chief Minister appealed all to donate blood maintaining COVID-19 Lock Down and social distancing norms to strengthen this essential link in the health care chain.
 State Government has deployed 3 IAS Officers Ms. P. Anvesha Reddy, Shri Patil Ashish Ishwar and Shri Hema Kanta Say, today, to Ganjam District for a period of one month to cooperate with District Administration in COVID-19 management.
 Considering the representations of certain Industries and Industry Associations, Government of Odisha has decided to provide certain relaxations for industries and commercial activities from 20th April, 2020.
A. No adult worker shall be allowed or required to work in a factory for more than 12 hours in any day and 72 hours in any week. The periods of work of adult workers in a factory each day shall be so fixed that no period shall exceed 6 hours and that no worker shall work for more than 6 hours before he has had an interval for rest of at least half an hour. The total spread over shall not exceed 13 hours.
B. No female workers shall be allowed or required to work in a factory between 7PM to 6AM unless specifically permitted by Government in this regard.
C. Additional four hours of overtime wages per day shall be paid as prescribed under Section 59 of Factories Act subject to an overtime limit of 24 hours per week.
D. Other guidelines under COVID-19 will be observed scrupulously.
 Trained Doctors, technical and non-technical work force are ready to fight against COVID-19. So far, 8023 Doctors, 8296 Staff Nurse, 4105 Lab Technicians, 4114 Ayush Doctors, 4905 Ambulance Drivers, 1,35,820 ANM, Asha/Anganwadi workers have been trained under the aegis of specially constituted HR & Capacity Building Committee and have been drafted as COVID-19 warriors.
 Production of 96 lakh Metric Tonnes of food grains has been targeted for Kharif-2020. Department of Agriculture and Farmers' Empowerment emphasised upon crop diversification during Kharif. Construction of Farm Ponds and disbursal of crop loan are key initiatives taken by the Department to benefit the farmers of the State.
 Odia brothers and sisters are returning Odisha every day since 3rd May. 6618 Odia people have returned to Odisha today. So far 46,383 Odias have returned to Odisha. Returnees are coming by train/bus and other vehicles.
 13,685 Temporary Medical Centres/Camps have been readied in 6798 Gram Panchayats of the State. In all these Centres, total no. of 5,48,161 beds have been arranged to provide COVID-19 health services in rural areas.
 Today, 3,19,140 destitute and helpless persons have been provided with food in 4948 Gram Panchayats. Similarly, in 114 ULBs 35,339 persons have been provided with food.
 From 7th May morning to 8th May morning, 22 no of cases have been registered by the Police in the state for violation of different regulations and guidelines related to COVID-19 of which 18 no. of cases for violation of lock down, 3 case for violation of Home Quarantine and 1 case for other issues related to COVID-19. 53 persons have been arrested by police for different violations.
Health Update
 Up to midnight of 7th May, 52,974 samples have been tested.
 Number of Positive Cases stands 271.
 63 persons have already recovered/ discharged.
 No. of Death case 2.
 No of active cases are 206.
 298 persons are in hospital isolation.