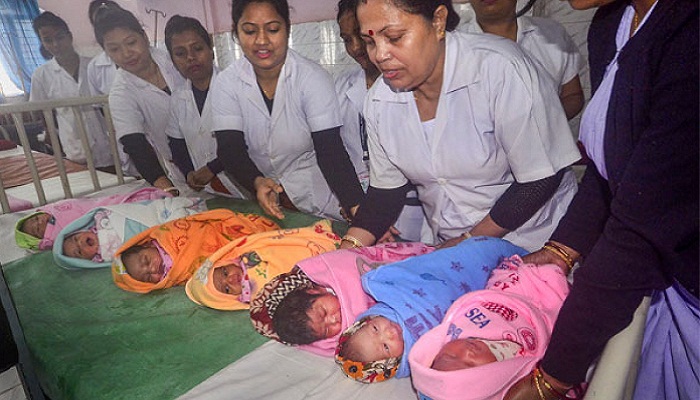 Bhubaneswar- While the storm 'Yass' was passing through Odisha . Everyone can hear the roar of the strong wind  , there was a up roar in the Capital Hospital. Eleven children were born at Capital Hospital. Of those, four were boys and three were girls, Capital Hospital authorities said. A woman from the Balianta police station area arrived at the Capital Hospital on Wednesday morning with labor pain. She gave birth to a baby boy at 9:30 p.m. Both mother and son are healthy. So after birth, the newborn's family name is 'Yass'. "Everyone in the family is happy with the name," she said.
This is not the only case in which the family of 10 other children born at Capital Hospital appears to be named 'Yass'. Because whether it's a boy or a girl, the "yaas" is good for everyone. So most fathers, mothers and families are born in the storm, according to sources at the Capital Hospital who want to name 'Yass' to remember the memory
Similarly, the names of newborns born in private nursing homes and private hospitals in the capital are said to have been named after storm.