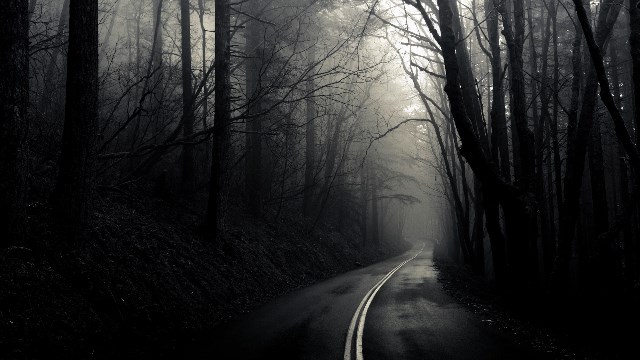 Bhubaneswar- Ghost are blocking the road at night.  Ghosts are on the way . Some  villagers  wander   in the streets in the darkness of night, In the age of science, the story may not be true, but in the village of Rambu, in the Bismakatak block, the ghost has played havoc. Traffic on the village road has been closed since the night after the two young men saw the ghost. Villagers said people were trvelling  in groups if necessary .
Rambu village in Bisamkatak block. The distance of the village is 2 km from the main road of Bisamkatak-Kumvaradhamuni,  . On the 28th, two young men from the village, Anadi Ralika and China Ralika, came to Bismakatak Bazaar on a bike for some work. On his way back to the village at 9pm after work, they saw a young woman standing near a pond at Ankulpadar Square. The young woman, dressed in white, fled to a Mahul  tree near the pond when she saw the bike light.
Anadi, China took a photo on their mobile phone after seeing the young woman in suspicious condition at night. During the photo shoot, the young woman hide in a tree and repeatedly saw them. Immediately after the two friends took the bike forward, the ghost disappeared.   The two friends fled the scene, told the villagers everything and showed them the photo they had taken on their mobile phones.
The villagers were frightened as the young woman looked like a ghost in the photo. "Even before that, there were ghosts in the area," as said by some villagers.   on the other hand, suspect that their ghosts are roaming the area as some young women / youths drowned in a pond at Ankulpadar Square. Villagers have been afraid to travel on the road since the evening of the 26th. Rumors of ghosts have been rife since the photo of the ghosts taken by Anadi and Chinna has been circulating from mobile to mobile. According to atheist s, there is no such thing as a ghost or a ghost in the world.