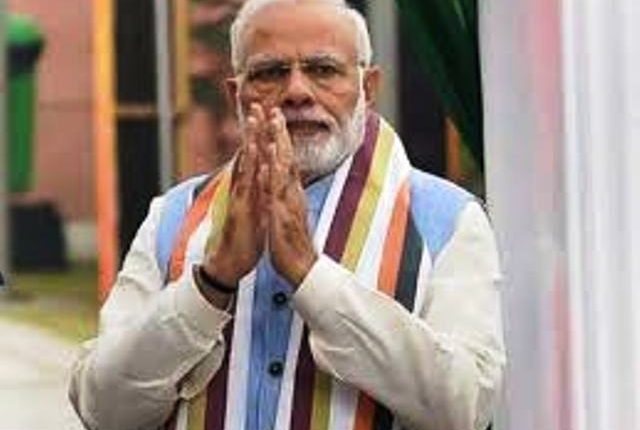 Prime Minister Narendra Modi has said that India's economic
and banking systems are strong in the midst of the global crisis.
Speaking at the India Today Conclave in New Delhi on Saturday,
Modi said, whatever India is achieving today, it is due to the power
of its democracy and democratic institutions. He said, India is
tackling unprecedented circumstances and creating a global
example. Prime Minister pointed out that, today, the circumstances
faced by India are completely different, where, the global challenges
are comprehensive in nature and come in many forms. He
highlighted that the India-moment being discussed around the world
today, is not ordinary, especially, when the largest pandemic in a
hundred years hit the world along with the ongoing war between
two nations. Modi said that the world is showing, its trust in India.
Arunachal East Lok Sabha MP Tapir Gao has said that drug
menace and insurgency problems are major hindrance to the
development of TCL (Tirap-Changlang-Longding) region. In this regard,
the MP called upon all to fight against such anti-social activities and
extend cooperation to the district administrations and security forces
to deal with the issues. He was speaking at the silver jubilee
celebration of Wangcha Rajkumar Government College, Deomali on
Saturday. Mr. Tapir said that since its establishment, the Wangcha
Rajkumar Government College has been doing a tremendous job for
the students of Tirap and Longding districts in bringing confidence
and moulding the future of young students.
NABARD Deputy General Manager B.P. Mishra has stressed on
equipping bank officials with latest technologies to better serve the
customers in the changing scenario. "As the working scenario
changes day by day with adoption of new technologies, all we have
is, to acquire (required) knowledge to work in changing
environment", the NABARD DGM said while speaking at the 34th
Annual General Body Meeting (AGM) of Arunachal Pradesh State Co-
2
operative Apex Bank Ltd. at Naharlagun on Saturday. Senior APCS
officer Komkar Dulom, who chaired the meeting, said the Bank has
substantially improved after striving hard towards recovery, deposit
mobilisation, increasing customer deposit base, etc. as reflected in
the bank's annual report for the financial year 2021-22.