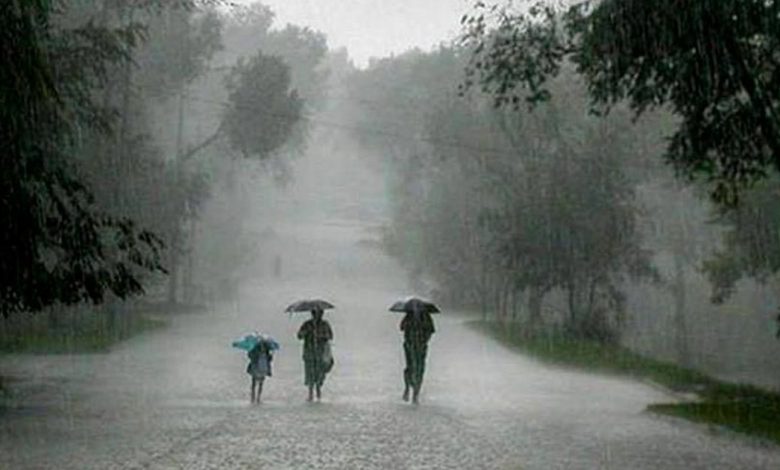 Bhubaneswar -A Low Pressure is reported near Odisha coast.  According to the Bhubaneswar Regional Meteorological Office, heavy rains are expected in most parts of the state for next four days from July 23 to 28.
Baleshwar, Bhadrak, Jajpur, Kendrapara, Jagatsinghpur, Cuttack, Mayurbhanj, Kendujhar and Dhenkanal districts have been issued orange warnings and special relief commissioners have been instructed to Distrct administrations be vigilant to face any kind of situations Due to Heavy to Very Heavy Rain . On the other hand, torrential rains have lashed many parts of the state for the past five days, flooding many areas and flooding most of the rivers. Block-level officials, including district officers, have been asked to be vigilant in the event of another flood situation. The Low Pressure was reported  Over Bay of Bengal and adjacent sites .As a result, coastal and inland Odisha is likely to receive heavy to very heavy rains till the next 24 days.
According to the regional meteorological department, orange warnings have been issued for Sundergarh, Jharsuguda, Sambalpur, Sonpur, Baleshwar, Bhadrak and Dhenkanal districts due to heavy rains today. On the other hand, the Special Relief Commission (SRC) has instructed district administrations in those districts to be vigilant. flood alerts  were  given in many parts of the state, and  Rivers were rising. According to the information received .