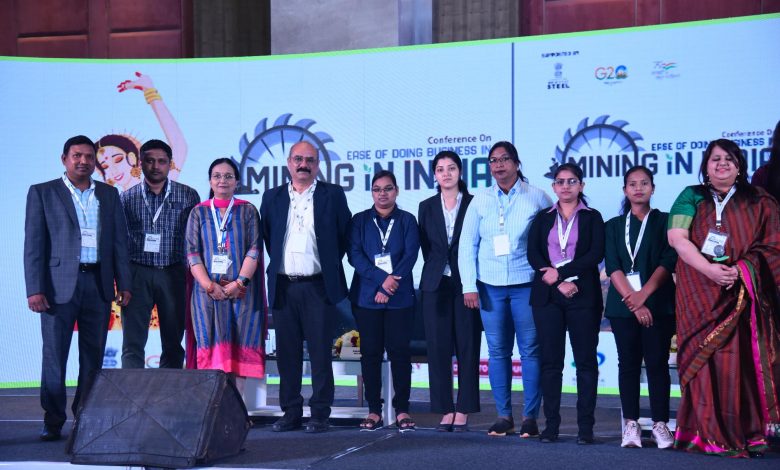 Bhubaneshwar: A conference on 'Ease of Doing Business in Mining in India' hosted by a Delhi-based research consultancy Metalogic PMS was organised here at a city based hotel on Tuesday. Aiming to encourage all stakeholders to join hands for an inclusive growth of the country, the conference discussed the urgent need to transform the untapped mineral potential of the country in a sustainable manner by ensuring the participation of all the stakeholders to achieve 'Atma Nirbhar Bharat.'
Gracing the occasion, Mr AT Mishra, IFS, Dy. Director General – Forests, Ministry of Environment, Forest & Climate Change said "Mining sector helps in generating direct and indirect employment. The Government of India is committed to making improvements with various regulations formed for creating an atmosphere for ease of doing the mining business in India."
While the conference focused on sustainable mining practices that would benefit the industry and the nation, delegates at the do spoke largely on the responsibilities of the miners to scrutinize plans holistically to address all challenges faced by the mining industry
Attending the mega conference, Mr Sumit Deb, CMD, NMDC Limited opined that Ease of Doing Business in Mining can be achieved with an overall contribution of the State Government, Forest Department, and miners.
The delegates and speakers also discussed on the need for incentivization to attract global participation and urged all stakeholders to push India to higher trajectory on the global level by higher investments.
Attending the mega mining conference, Mr D.B. Sundara Ramam, Chairman, Tata Steel Mining and VP (Raw Material), Tata Steel highlighted the issues and challenges faced by the mining companies in India and stressed on the way forward. Mr Sundara Ramam focused on the area of exploration in mining sector and spoke on various concerns which need to be addressed.
During the second part of the conference, Mr Pankaj Satija, Managing Director, Tata Steel Mining presented a detailed picture of the mining sector in India and spoke on different concerns of different mining companies and mining PSUs.
The mining conference was attended by several policy makers, government officials, miners, investors, steelmakers, and policymakers to discuss various challenges faced by the stakeholders of mining sector and how government can help in ease of doing business.
The conference commenced with the inaugural session chaired by the esteemed panellists – Mr. Kalyan Mohanty, ED Exec., IPICOL, Mr. Sabyasachi Mohanty, Director Technical and Operations, OMC Limited, Mr. D.B. Sundara Ramam, Chairman, Tata Steel Mining and V.P. (Raw Material) Tata Steel, and Mr. Sumit Deb, CMD, NMDC Ltd.
The conference also discussed the rising contribution of "Women, Transgender & Specially Abled" in core mining activities. Metalogic PMS with the help of Tata Steel Mining organized a stage show to inspire miners to employ these special group of people in their various activities. This is the first time that a conference on mining witnessed such a huge participation of women in the country.