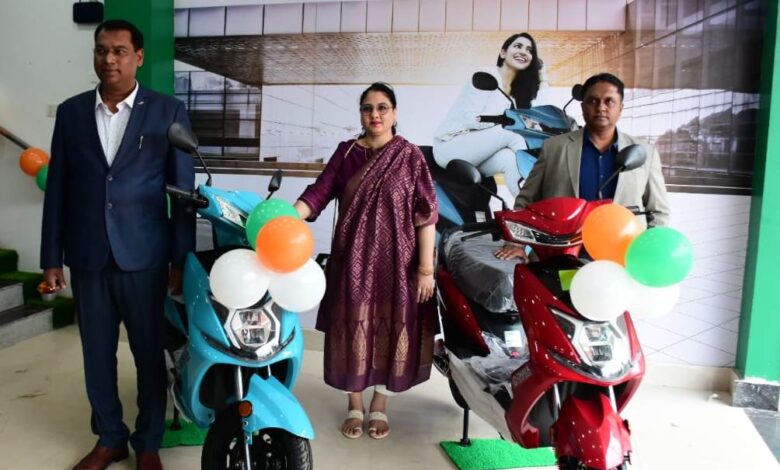 To houses range of high-speed, Low-Speed EV models
Bhubaneswar:  Okaya EV, a renowned electric vehicle manufacturer, is thrilled to announce the grand opening of its state-of-the-art dealership A&T Automobiles at Khandagiri, Bhubaneswar. This momentous event marks a significant step forward in shaping the future of sustainable transportation and automotive innovation.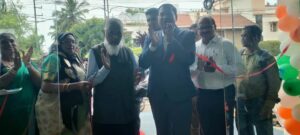 At the heart of this grand opening is a commitment to revolutionize the automotive landscape by offering a unique and immersive experience for consumers interested in electric mobility. The new dealership, proudly showcasing Okaya EV's cutting-edge technology and dedication to sustainability, aims to redefine how people perceive and interact with electric vehicles.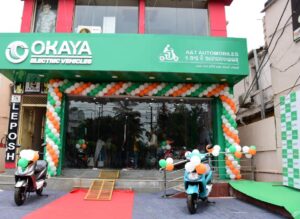 Talking about the new initiative, Asif Mohammed, Proprietor, A&T Automobiles, Authorized Dealer of Okaya EV said that. "Unleash the thrill of the open road with our brand-new two-wheelers. Experience power, style, and freedom like never before. Visit our dealership today and choose from a stunning range of models that redefine riding. Your journey starts here, with us. Let's ride into a world of excitement together!" As part of inaugural offer, A&T Automobiles to enthral first 40 customers with free 1 gram gold coin and can eligible for cash back upto Rs 10,000. Customers can book their vehicle with paying as low as Rs 999.
On this occasion, Mr. Abuzar, Regional Manager, Okaya EV said that, ""Join us as we proudly inaugurate our state-of-the-art dealership, your ultimate destination for top-notch two-wheelers. Immerse yourself in a world of cutting-edge design, unparalleled performance, and unmatched customer service. Our team is thrilled to welcome you and help you find your perfect ride. Come celebrate with us and let's embark on unforgettable journeys together!"
Visitors to the exclusive A&T Automobiles dealership will be transported into a world of electric mobility excellence. This remarkable space will house Okaya EV's diverse product portfolio, providing an opportunity for customers to engage directly with a range of electric vehicles. Among the highlights of the lineup are the Faast F4, Faast F3, F2B, and F2T models, showcasing both high-speed and low-speed options. Additionally, the Classiq+ and Freedum models represent the low-speed segment, offering variety that caters to different preferences and needs.
A key feature that sets Okaya EV apart is its groundbreaking Lithium Iron Phosphate (LFP) battery technology. With industry-leading energy density, remarkable longevity, and an eco-friendly approach, Okaya EV's LFP batteries pave the way for a cleaner and more sustainable mode of transportation. Safety remains paramount in Okaya EV's design philosophy, and the brand's commitment is evident through advanced driver assistance systems and rigorous crash-test evaluations.