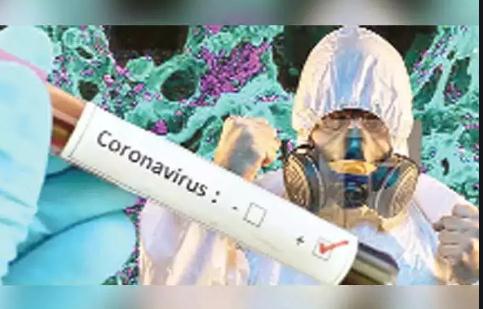 New Delhi: The second corona patient died in India. 65 year-old woman, who was being treated at Delhi's Ram Manohar Lohia Hospital, died of carona'. According to national media reports. the woman's home is in the Janakpuri area of ​​Delhi,
The dead woman's son went to Switzerland and Italy in February. When he returned, he was diagnosed with carona. Her mother was also diagnosed with carona and heart disease. The woman was diagnosed with diabetes and hypertension. She was admitted to Ram Manohar Lohia Hospital in Delhi for treatment after a carona blood test was found to be positive.
Health Secretary Preeti Sudan: An over 65-year-old #Coronavirus patient passes away at a Delhi hospital; This is the second death in India due to Coronavirus pic.twitter.com/3L8IvtPtrJ

— ANI (@ANI) March 13, 2020
Earlier today, for the first time, a man died of coronavirus. A  70year-old man from Klaubargi area of ​​Karnataka died due to carona. He returned from Saudi Arabia. , According to the Karnataka government's health department.  he was admitted to the special isolation ward
Coronavirus is spreading in more than 100 countries around the world. Five more people have been diagnosed with coronavirus in India. In addition, the number of victims has risen to 61, according to the Ministry of Health. According to the ministry, 41 victims are Indians, 14 are Italians and one is a Canadian.
According to the World Health Organization (WHO), 312 people have died of coronavirus worldwide in the last 24 hours.