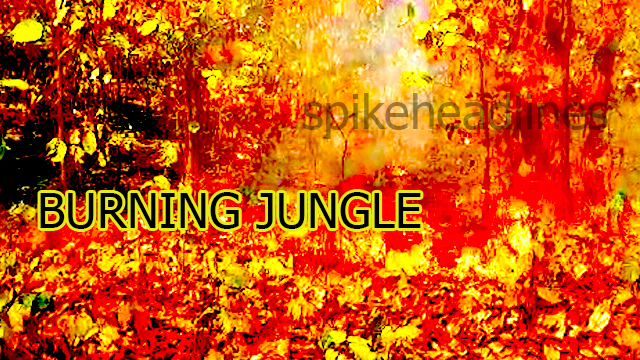 Bhubaneswar – There has been a steady decline in forest fires. A fire broke out in the hills near the Chandka-Dampada forest in the capital's suburbs yesterday. Even today, forest fires in some parts of the state are under control . According to the Forest Survey of India (FSSII), forest fires have increased in Odisha today compared to yesterday. There are major forest fires in 36 places in the country, while 42 places in Odisha are on fire.
Importantly, new forest fires have been reported in more than 400 places in the state within 24 hours. The forest fire was detected in only 214 places yesterday, but today it has risen to 1,042. Forest fires in Baripada circle and Shimlipal have decreased slightly. However, most of the forests in South Odisha have been reported burning. The maximum number of forest fires was identified in 314 places in Berhampur circle, 155 in Rourkela circle, 143 in Sambalpur circle, 135 in Anugul circle, 111 in Baripada circle, 108 in Koraput circle, 108 in Bhawanipatna circle and 9 in Bhubaneswar circle.
The task force said the forest fire situation in the state was completely under control. With the help of people from Odraf and firefighters, firefighters   in the area are fighting the blaze.