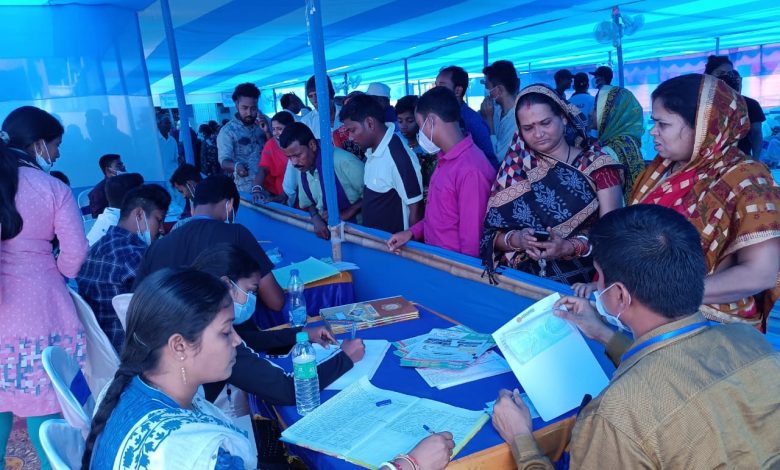 More than 4000 patients treated in 5 health camps

Baliapal: Furthering its continued efforts to ensure quality healthcare to the people in and around its project are, Subarnarekha Port Private Limited (SPPL), in association with Tata Steel Foundation, organised a mega health camp at Madhupura Gram Panchayat in Baliapal block recently.

The health camp organised at the Raso Podia ground of Madhupura, provided free health check-up, medical assistance and medicines to the needy patients who visited the camp. Subarnarekha Port, in collaboration with Tata Steel Foundation (TSF) organised the camp where more than 1000 persons from the locality availed free health screening by doctors.

Government officials such as Sri Jalandhar Jalli, SDPO, Basta, Sri Deepak Kumar Das, Tehsildar, Baliapal, Smt. Geeta Rani Mahana, Sarpanch, Madhupura, Sri Sushanta Kumar Setty, Panchayat Samiti member, Madhupura, Sri Gobind Prasad Das, Village Development Committee member, Madhupura and other PRI members graced the occasion and appreciated the efforts of SPPL towards welfare of the local communities. Many senior officials of Subarnarekha Port were also present at the do and facilitated the smooth conduct of the mega health camp.

SPPL is committed to continue its unwavering efforts to provide quality healthcare facilities to the people of the region and support the development of the local community. The company hopes to organise more such camps in the future to benefit the people of the region. Till date more than 4000 local people have been treated in 5 such health camps organised by SPPL.