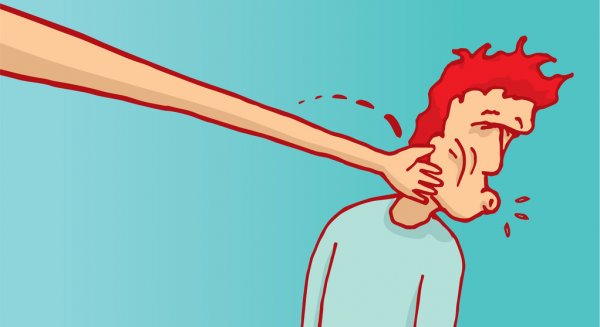 Bhubaneswar: Doctor slapped health worker for sneezing . A health worker was sitting on a bike in front of the Pudariguda community health center. The doctor was passing by. At that moment, the male health worker sneezed. The health worker complained to the Umarkot police station that the doctor had insulted him and slapped  . So the police have filed a case in the name of the doctor. The incident took place at the Pudariguda community  health center in the Umarkote block of Nabarangpur district, Odisha.
According to the complaint, Lokesh Kalar works as a health worker at the Pudariguda community health center.  . He sat on the bike in front of the health center. At this time the Doctor Abinash mohanty and Anurag mallaick were passing by that Road . Mean time Lokesh sneezed . Doctor Anurag asked Lokesh why he sneezed , then they  slapped Him and tore his Shirt
As many as 100 people from the surrounding villages were rushed to the spot . The doctors fled before the agitated people arrived. Police have registered a case against three doctors under sections 29, 323, 506 and 34 of the IPC after they lodged a complaint with the Lokesh police station late at night. IIC Limaraj Pradhan is in charge of investigating the incident. Asked about this, Dr. Abinash Mohanty said, "I don't know anything about it." The police IIC has not yet informed me. I will answer if police  let me know.