Odisha
Varthana Makes Affordable Schools A Reality in Odisha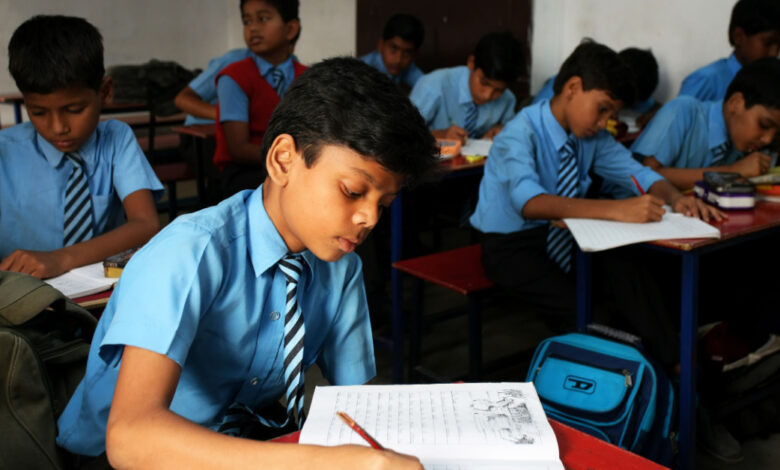 Bhubaneswar: There are a large number of poor and middle-class people in India who rely entirely on government schools and affordable private schools. Though these schools have been established with the aim of bringing in seminal changes in the lives of students from middle- and lower-income groups, these schools face numerous challenges. While the government has initiated various programmes to aid such schools, the rollout has often proved sluggish, leaving school owners seeking alternative solutions.
Enter Varthana, a non-banking financial company (NBFC), which specialises in extending loans to private affordable schools for the development of infrastructure and other amenities. Its client base resides across all regions of India. Interestingly, they all have a story to tell of the way Varthana helped them in their growth journey.
Chairman of Om Sri International School Hinjilicut, Ganjam district, Odisha, attests to Varthana's impact: "We extend our heartfelt appreciation to Varthana for their invaluable financial assistance, which enabled us to construct a new building and expand our school infrastructure. This support not only facilitated the admission of more students but also reduced our operational expenses, ultimately enhancing the accessibility of quality education. Our student population has grown from 420 to 510, and we are sincerely grateful to Varthana for playing a pivotal role in our school's growth and success."
Varthana's influence has expanded across 15 states, benefitting over 9,000 affordable private schools and impacting four million students nationwide. In Odisha alone, Varthana has aided more than 1,512 schools, channelling a remarkable ₹170 crores into the state. Varthana's commitment to schools and students sets it apart from other lenders. It collaborates with schools at every juncture, providing teacher upskilling, owner management training, technological support, and even educational loans for studentsto pursue courses of various tenures and skill-development courses.
Personal stories showcase the profound impact. Principal of Winner Bright Future Public School Padampur, Bargarh, Odisha, shares, "We greatly appreciate the approach and professionalism of Varthana's staff when it comes to approving loans. The timing and documentation process is well-handled. As a financial institution, it is highly trustworthy and highly recommended for meeting both domestic and corporate financial needs. Our school has experienced a significant rise in student enrollment, thanks to the improved facilities made possible by Varthana's loan."
India's economy is growing rapidly, both domestically and internationally. This growth is creating demand for skilled workers. And schools, colleges, and other educational institutions will be essential in providing this workforce. A well-developed education system that is accessible to people from all strata of society is essential for the overall development of the nation. This is because education helps to develop the skills and knowledge that people need to succeed in the job market. It also helps to promote social mobility and create a more equitable society.