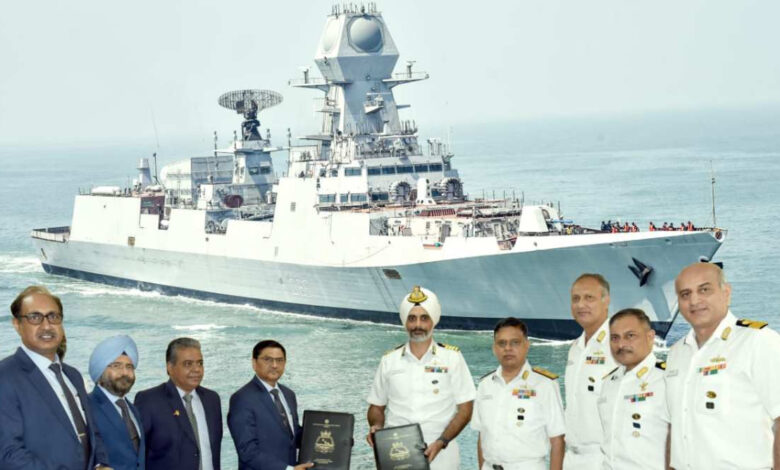 New Delhi: For the first time in the Indian Navy on Thursday, the 'P15B Steel6 Guided-Missile Destroyer' (warship) was added to the list, an official statement said on Saturday. The above warship was built at Mazgaon Dock Limited  .
An agreement was signed in January 2011 to build four P15B warships, known as the INS Vishakhapatnam submarines.
The warship, designed by the Navy's own design firm, Directorate of Naval Design, was built by Mazgaon Dock Ship Builders Ltd., Mumbai. The four warships are named Vishakhapatnam, Morgugao, Imphal and Surat, the four major cities in the four parts of the country.
The floor of the Vishakhapatnam warship began in October 2013. The ship was later launched in April 2015. The 143-meter-long warship can carry a weight of 4,600 tons and can travel at a speed of about 55 kilometers per hour. It includes medium-range surface-to-air missiles, surface-to-air BrahMos missiles, indigenous 'Torpedo Tube Launcher', submarine destroyer indigenous 'Rocket Launcher'