Odisha
Indira IVF Bhubaneshwar Centre Completes Six Years of Spreading the Joy of Parenthood
Bhubaneshwar :Indira IVF Bhubaneshwar celebrated its Foundation Day today, marking a journey of six successful years since its doors opened to couples in the city. To celebrate this milestone, the centre acknowledged accomplished students from various schools in Bhubaneshwar, with Chief Guest Dr Artabandhu Nayak, CDMO – Khurdy District, presenting the accolades to girl toppers under the Beti Bachao, Beti Padhao initiative of the Government of India. The celebrations continued with a series of cultural events and was graced by the presence of 20 senior gynaecologists from the city. Along with Dr. Sasmita, the event was attended by our other senior doctors, Dr Amrita Nanda, Dr Pragyan Dash, Dr Sailabala Shaw, and Dr Rama Manjari Naik.
As a purpose-driven healthcare organisation, Indira IVF takes pride in making infertility treatment accessible to every nook in India. With 116-plus centres across the country and after having achieved over 125,000 successful IVF pregnancies since its inception in 2011, Indira IVF today is the largest and the most trusted fertility chain of hospitals in the country.
Elaborating on the burden of infertility in India, Mr Nitiz Murdia – Managing Director & Co-Founder, Indira IVF said, "The broad awareness pertaining to fertility treatments is limited where women are made to bear the brunt of the discrimination. It is important to understand that it can be due to constitutive conditions in men/women or in both the partners. Our mission at Indira IVF is to spread awareness and root out misconceptions on infertility, and help couples achieve their dream to parenthood."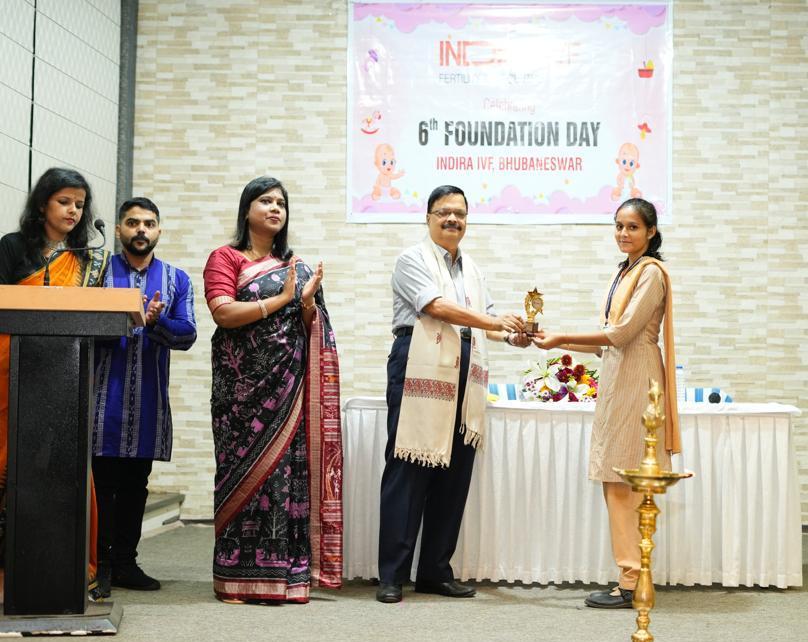 Speaking on the occasion, Dr Sasmita Naik – Centre Head and Chief Fertility Specialist at Indira IVF, Bhubaneshwar said, "We started Indira IVF Bhubaneshwar six years ago with a positive beginning towards a greater cause. We are thrilled to have helped over 5,000 couples with their dreams of becoming parents, notching unparalleled success rates with the help of our world-class infrastructure, advanced technology, and skilled team of doctors, embryologists, and supporting staff."
Armed with state-of-the-art infrastructure, Indira IVF helps countless couples navigate the often-complicated journey of infertility and ultimately realise their dream of starting a family. It also offers counselling and facilities for egg and sperm freezing that is proving a boon for several young men and women delay family planning till their early forties.