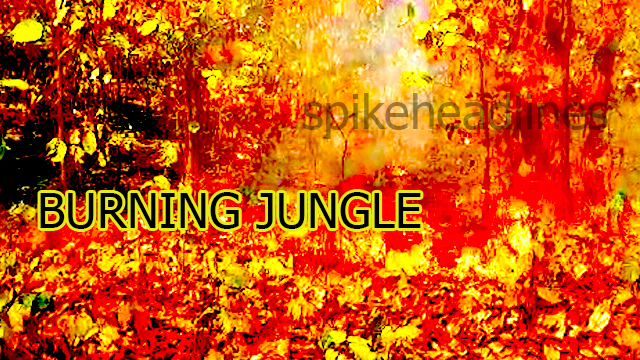 Bhubaneswar: The Jungle Is on fire. Shimilipal Tiger Reserve In MayurBhanja District Of Odisha State is on fire . A large portion of Flora and fauna destroyed by it .
The state government has been active in extinguishing the fire  at Shimlipal Sanctuary. State Forest Minister Bikram Keshari Arukh said the PCCF (wildlife) had been directed to visit Shimlipal and report back on Jungle Fire . He will visit Shimlipal on 3rd march to investigate the cause of the fire. "Once the report is received, the department will take steps to contain the fire," he said.
Earlier, Union ministers Dharmendra Pradhan and Pratap Sadangi had also expressed concern over the incident. Union Minister for Forests and Environment Prakash Javadekar has ordered action after learning of the incident. "I urge the authorities to take immediate action and inform me," he tweeted.