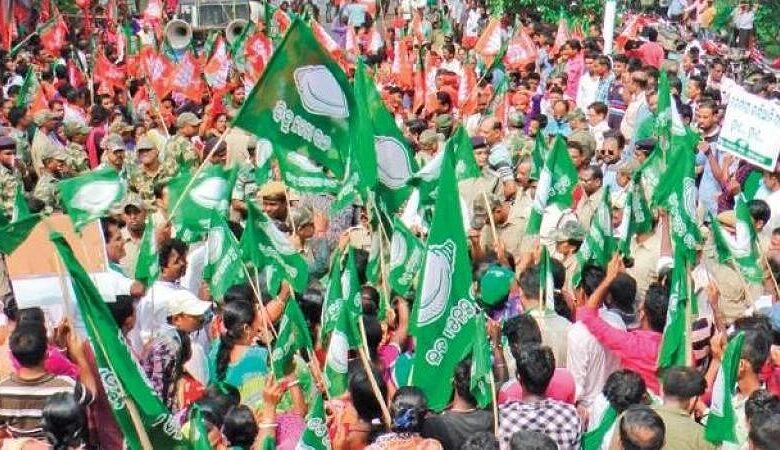 Author- Kamakhya prasad Pattnaik
Bhubaneswar – In Odisha BJP and BJD are behaving like foe of one another . BJD govt is in power in BJP in opposition . Both criticizing each other. BJP trying to woo the voter by saying double engine government , which means government in State and center . But people of Odisha are voting for Navin Pattnaik each time . In last election no central or state leaders of BJP could not woo the voters of Odisha . Still BJP got a good no of seats in LOK Sabha Election .
BJD is in power for more than last 23 years . Navin pattnaik is face of BJD. No one knows what will happen to BJD after him, No secondline leader is as popular as Navin Pattnaik. Navin pattnaik has a very good image and popularity in Odisha . Even no BJP leader has so much popularity like Navin , A lot of surveys are done by different political parties in Odisha . Everyone getting result that Navin is no one in popularity . A lot of govt programmes for people of odisha done by him . State is getting Central assistance . But Central assiatence is Due for every state and Odisha is a mineral rich state so it has larger share than others .
BJP has done better in Loksabha election . It is a cadre based party . It has good presence in Odisha , But it could not convert it to votes . Because BJD has reached to root of the panchayats. Some allegations are there SHG and Mission shakti , Kalia Yojana various other Govt schemes are benifical for the party and these are creating shadow cadres for the party . it has some truth.
Congress was in power for a long period of time . But due to its internal disputes and power hungre of leaders it is weaker than erlier . Even party cadres are joing other parties as congress is not perfoming well due to poor leadreship .
So in next elelction 2024 who will perform better that not a big deal , May be people of Odisha will vote differently for state govt and central govt .