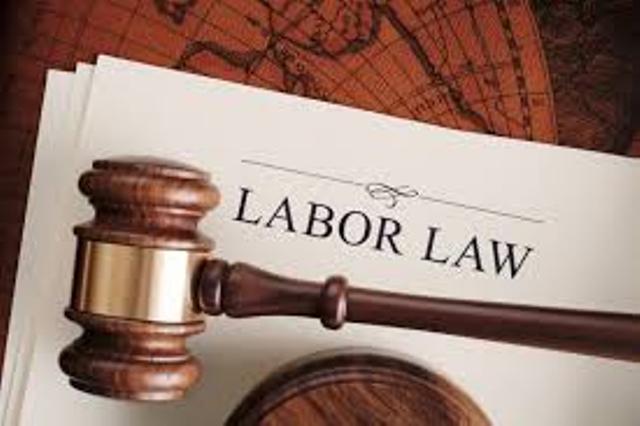 Delhi 12.12 –
In line with the recommendations of the Second National Commission on Labour, the Ministry has taken steps for drafting four Labour Codes i.e. the Code on Wages; the Code on Industrial Relations, the Code on Occupational Safety, Health & Working Conditions & the Code on Social Security by simplifying, amalgamating and rationalizing the relevant provisions of the existing Central Labour Laws. Out of these 4 Labour Codes, the Code on Wages, 2019, has been notified on 8
th
 August, 2019 in the Gazette of India. The Occupational Safety, Health and Working Conditions Code, 2019 was introduced in Lok Sabha on 23
rd 
July, 2019 and subsequently, referred to the Parliamentary Standing Committee on Labour for examination. The Industrial Relations Code, 2019 has been introduced in Lok Sabha on 28
th
 November, 2019. The Code on Social Security, 2019 has been approved by the Cabinet for its introduction in Parliament. 
These Labour Codes , inter-alia, address issues relating to minimum wage, social security and working conditions for workers.  For health care, Ayushman Bharat-Pradhan Mantri Jan Arogya Yojana (AB-PMJAY) provides health coverage up to Rs. 5.00 lakh per family per annum to around 10.74 crore deprived families based on the Socio Economic Caste Census (SECC) for secondary and tertiary care hospitalization.
The proposed codification will also make the existing labour laws in sync with the emerging economic scenario; reduce the complexity by providing uniform definitions and reduction in multiple authorities under various Acts and bring transparency and accountability in enforcement of labour laws. This in turn would lead to ease of compliance, catalyzing the setting up of manufacturing units including boosting Labour intensive industries such as agriculture and manufacturing exports. This would lead to enhancement in employment opportunities as well as its formalization along with ensuring safety, social security and welfare of workers.
This information was given by Shri Santosh Kumar Gangwar Minister of State (I/C) for Labour and Employment in written reply to a question in Lok Sabha today.