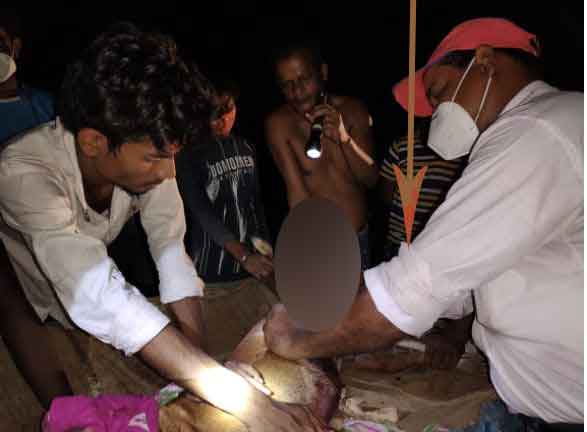 Bhubaneswar:   Man attacked stray dog with an Arrow. Now lock down is in various part of country. All hotels and restaurants are  closed . That's why in some part of country stray dogs and cattle are not getting food.
In Odisha storm  Yass was there. One stray Dog din not get any food. It had entred  house of one person . The man had shot an arrow .
After  the storm, a dog broke into a man's house without food. Outraged, the man shot and killed the dog. The incident took place in Nuapadha village of Khantapada police station in Baleshwar district.
The wounded dog was wandering the streets with an arrow in his body. The dog was rushed to a nearby hospital by some young social workers, where he was treated and now in good condition