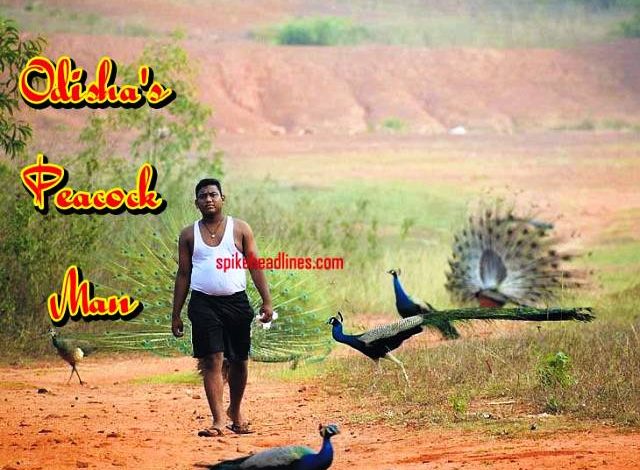 Cuttack – Kahnu Behera, a 21-year-old man from Naraz village in Cuttack district, is now known as PEACOK Man. As soon as Kahn's voice is heard, the peacock dances on the hill. Kahnu and Peacock have such a strange relationship in Naraz foothills of the mountain
The Siddheshwar firing range at the foothills of the mountain near Cuttack in Odisha is famous as Peacock Valley. Pannu Behera, a peacock and two peacocks who arrived in an injured state after the 1999 Super Cyclone, did such a thing that they stayed here. Gradually the number of peacocks rose above 60. Today there are 117 peacocks in this valley. It had been 18 years for Pannu. Now his grandson Kanhu Behera is handling this legacy. In this passion of caring for peacocks, he turned down a company job. But seeing the peacock love, the government hired him. Peacocks gather here at the sound of Kanhu.
Punu Behera is now Dead . His grand son kanhu is now taking care of Peacocks. Kahnu's dedication to bird protection and conservation is being praised at all levels. The Naraz hills, known as the Peacock Valley, were one in 18 years .The species of peacock became extinct. KKahnu's Grand Father Panu Behera spotted the 3 peacocks and took care of them. By the time Panu died in 2016, the number of birds had risen to hundreds. Kahnu, a grandson who enjoys feeding peacocks on the hills with Jay, has taken on the responsibility of protecting and preserving peacocks after Grand Father's death.