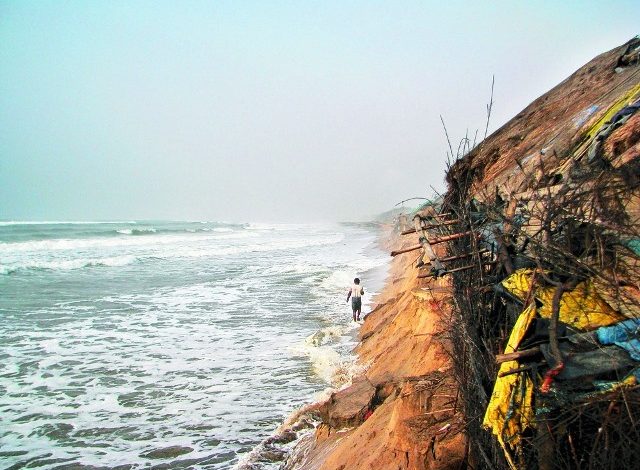 Satabhaya Odisha – The Satavaya village panchayat, which was submerged in the sea, was located near Bagpatia village. About 611 families were living here. However, the area is down , so villagers are unable to leave their homes on muddy roads during the rainy season. The local people has demanded drainage for rainwater, the construction of a wall on the banks of the Patshala River, where crocodiles live, the appointment of teachers in established schools, the relocation of all affected families, and the provision of land to displaced families to district administration.
The district magistrate went to visit the rehabilitate site under Rajnagar block and Locals have handed over a memorandum containing the demands.
"The administration is aware of these demands," said district magistrate Samarth Burma. Mr Burma said steps would be taken soon in consultation with the state government on how to transform the Bagpatia  into an ideal panchayat.